Heat pumps provide a reliable and efficient way to heat or cool your home. While many people are not familiar with this new technology, it is highly effective where seasonal temperatures vary significantly (the Boston area is a perfect example). A heat pump can move heat in or out of your home, depending on external conditions, so heat pump repair may be necessary any time of the year. You can depend on Akian Plumbing, Heating & Air Conditioning in Watertown for professional repair service near you.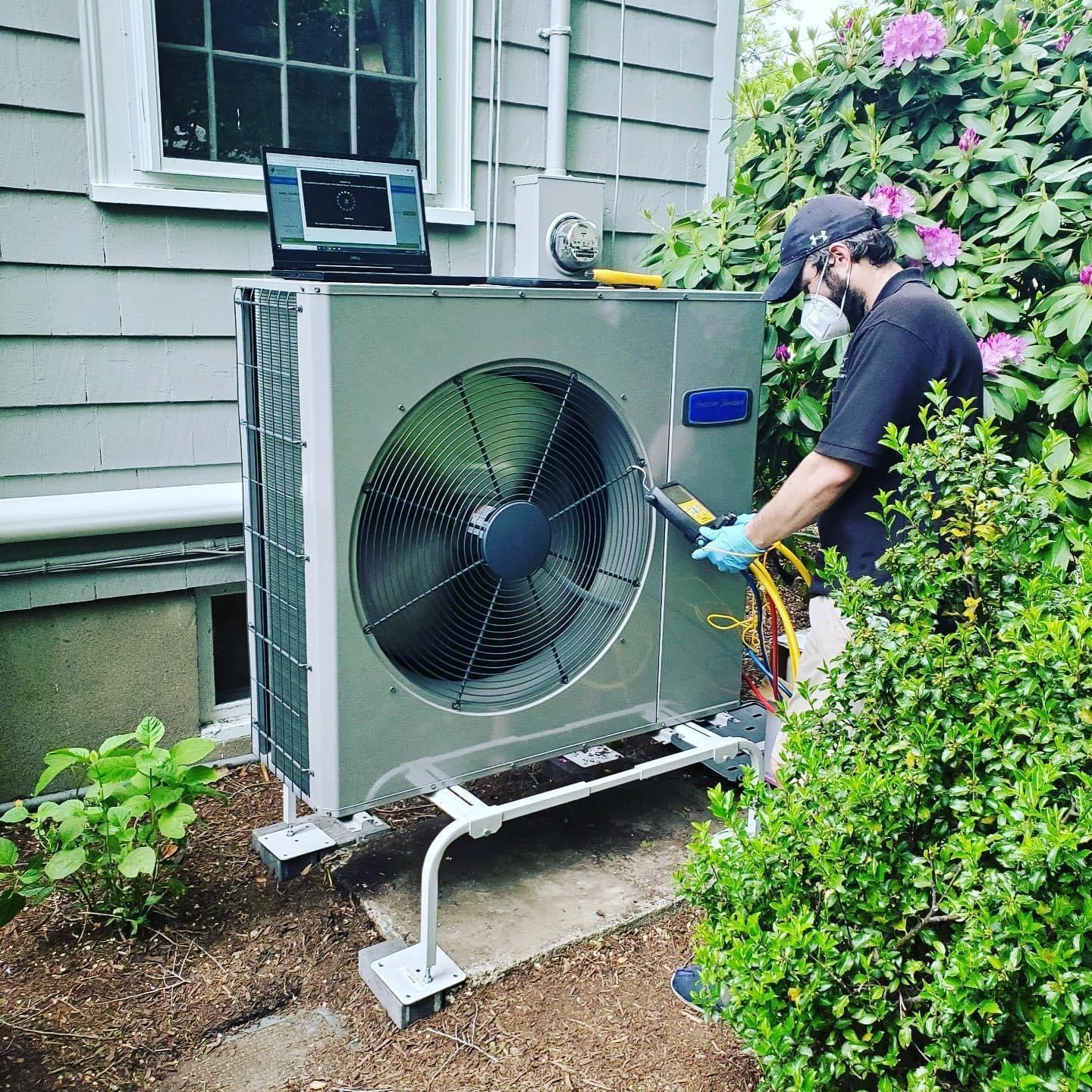 We are proud to offer our customers a wide variety of benefits, including:

Services that have earned numerous awards and accolades
Technicians who are trained on the latest in plumbing technology
Service available on nights and weekends
Licensed and insured plumbers for your peace of mind
$50 OFF
First Time Customer Coupon
Discount
Limit 1 coupon per customer. May not be combined with other offers. Coupon must be mentioned at time of scheduling.
Valid from Jan 1, 2023 – Dec 31, 2023
$100 OFF
AC or Heat Pump Installation
Discount
Limit 1 coupon per customer. May not be combined with other offers. Coupon must be mentioned at time of scheduling.
Valid from Jan 1, 2023 – Dec 31, 2023
$50 OFF
Sump/Ejector Pump Installation
Limit 1 coupon per customer. May not be combined with other offers. Coupon must be mentioned at time of scheduling.
Valid from Jan 1, 2023 – Dec 31, 2023
A heat pump functions by moving heat from one place to another, rather than generating it. The system delivers heat in winter with energy taken from the air or, in some cases, pulls heat from underground. The system can also transfer heat out of your home during the summer to outside, cooling off the interior.
There are different types of heat pumps. The main ones include compression heat pumps; these mechanical systems are usually electrical. Absorption heat pumps may use electricity or fuels such as natural or liquified petroleum gas. Heat pumps may extract heat from outside air (ducted and mini-split), the ground, exhaust air, or a water source, while hybrid heat pumps use ground or air sources depending on ambient temperatures.
Common Problems and Issues for Heat Pumps
Our Watertown technicians are familiar with any problem that can occur with your heating system. The most common issues we encounter when called for heat pump service include:
Ice buildup
Low refrigerant
Clogged filters
Faulty sensors/relays/controls
Thermostat problems
Tripped circuit breakers
Blocked air ducts
Damage to outdoor fans
Malfunctioning reverse valve
Loose/broken parts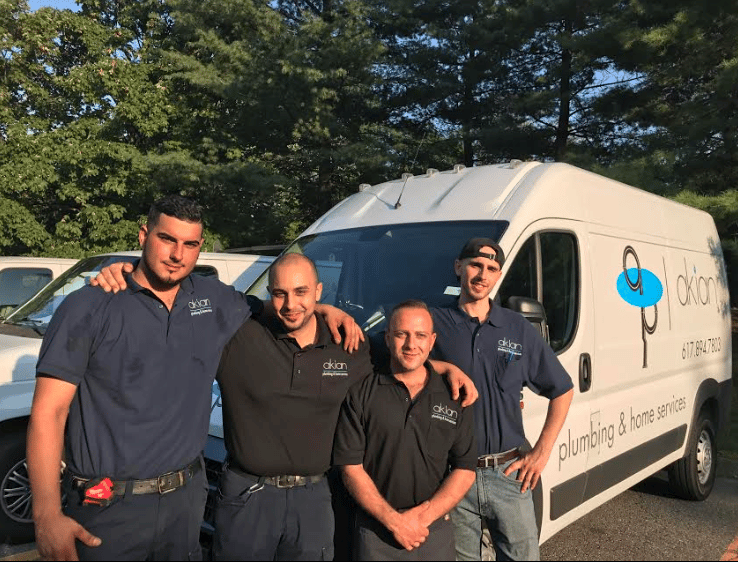 Signs Your Heat Pump Needs Repair and Maintenance
It's important to pay attention to how your heat pump is operating. Recognizing subtle signs of trouble can mean the difference between a routine maintenance call or minor fix and a major heat pump repair or replacement later. If you notice these issues, contact your local heat pump service contractor ASAP:
Heat Pump Is Frozen: If winter ice becomes too thick, it can prevent the heat pump from defrosting. Sensor, relay, reverse valve, or control issues can affect the defrost function as can low refrigerant levels, an outdoor fan problem, or water leakage from gutters. If the heat pump freezes in summer, a refrigerant leak, dirty coil, or clogged filter can be the cause.
Heat Pump Runs Continuously: If it runs constantly in the summer, the heat pump is likely struggling to maintain low set temperatures. Extreme heat can strain it but if outdoor temperatures are closer to average, service may be needed. Also call a technician if the heat pump runs constantly on winter days that are not that cold.
Heat Pump Doesn't Turn On: Rather than failure of major components, this issue is more often caused by a lack of power. The problem can originate in the main electrical panel, circuit breaker, or wiring serving the unit.
Air Is Too Cool or Too Warm: A heat pump may need cleaning, maintenance, or repairs if cold air is blowing while the unit is set to heat mode. If it's not producing cold air in AC mode, compressor, refrigerant, or filter issues may be to blame.
Strange Noises: A properly functioning heat pump should emit no more than a low hum. Schedule repairs if you hear rattling, pinging, grinding, squealing, or metallic sounds. Determining the source of noise without a professional ear can be difficult.
Bad Odors: Musty smells can mean mold is growing in the unit or ductwork. A burning odor may indicate that a belt or other component has worn out or failed, or there's an electrical problem.
High Electric Bill: Some repair issues aren't as obvious, but if your electric bill has gone up for no reason, check whether the heat pump is cycling on and off more frequently. This can cause it to use more energy.
Contact Akian Plumbing Today for Your Heat Pump Repairs
We provide prompt, reliable heat pump service in the Boston area, including Watertown, Cambridge and Somerville. Our exceptional quality of service has won us awards and earned our company five-star reviews across the internet. Akian Plumbing, Heating & Air Conditioning therefore makes working with an HVAC contractor a more pleasant experience. Family owned and operated, we employ only licensed and insured plumbers trained in the latest technologies. To schedule heat pump repair by a trusted professional near you, book your appointment online or call 617-894-7803.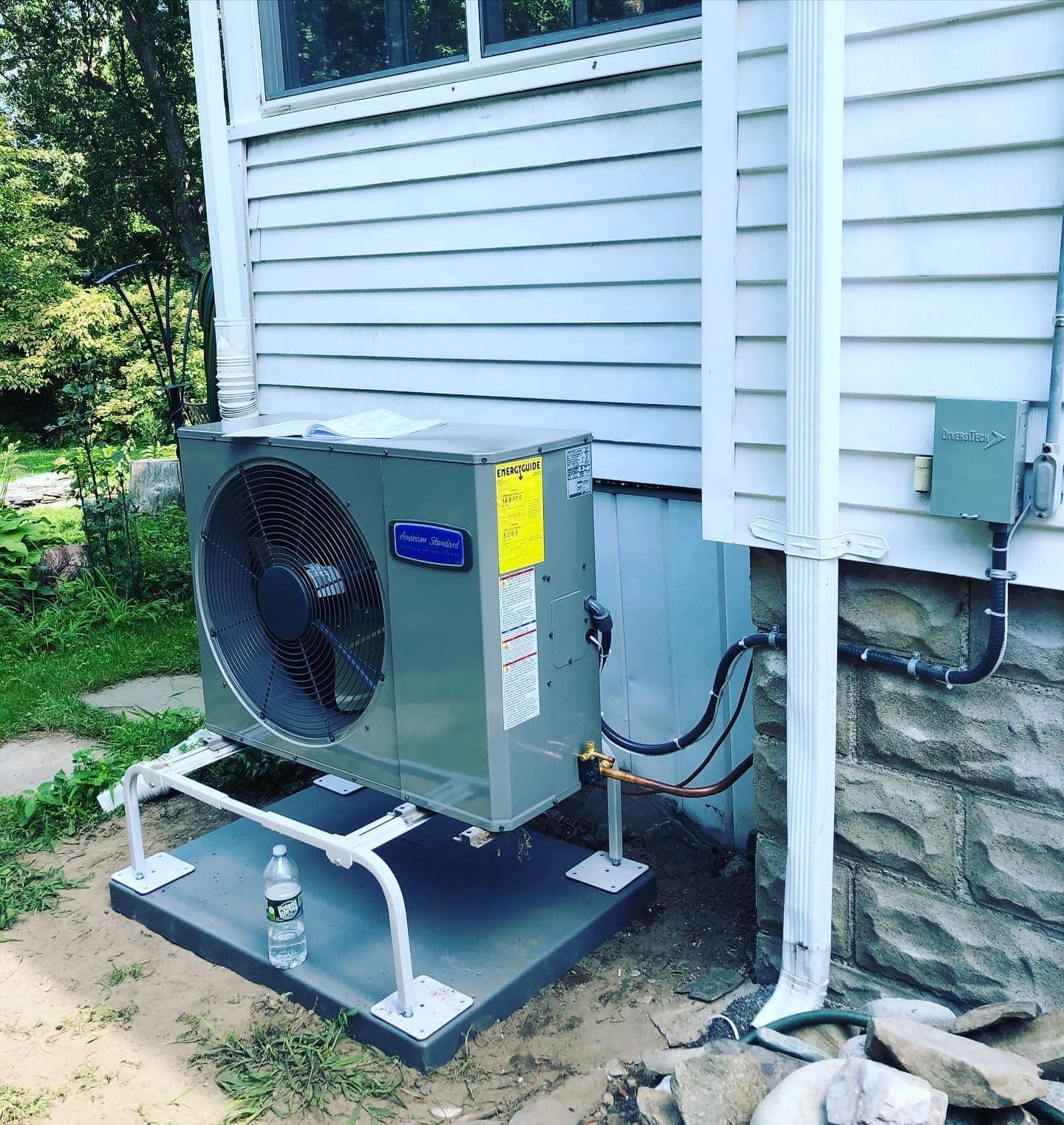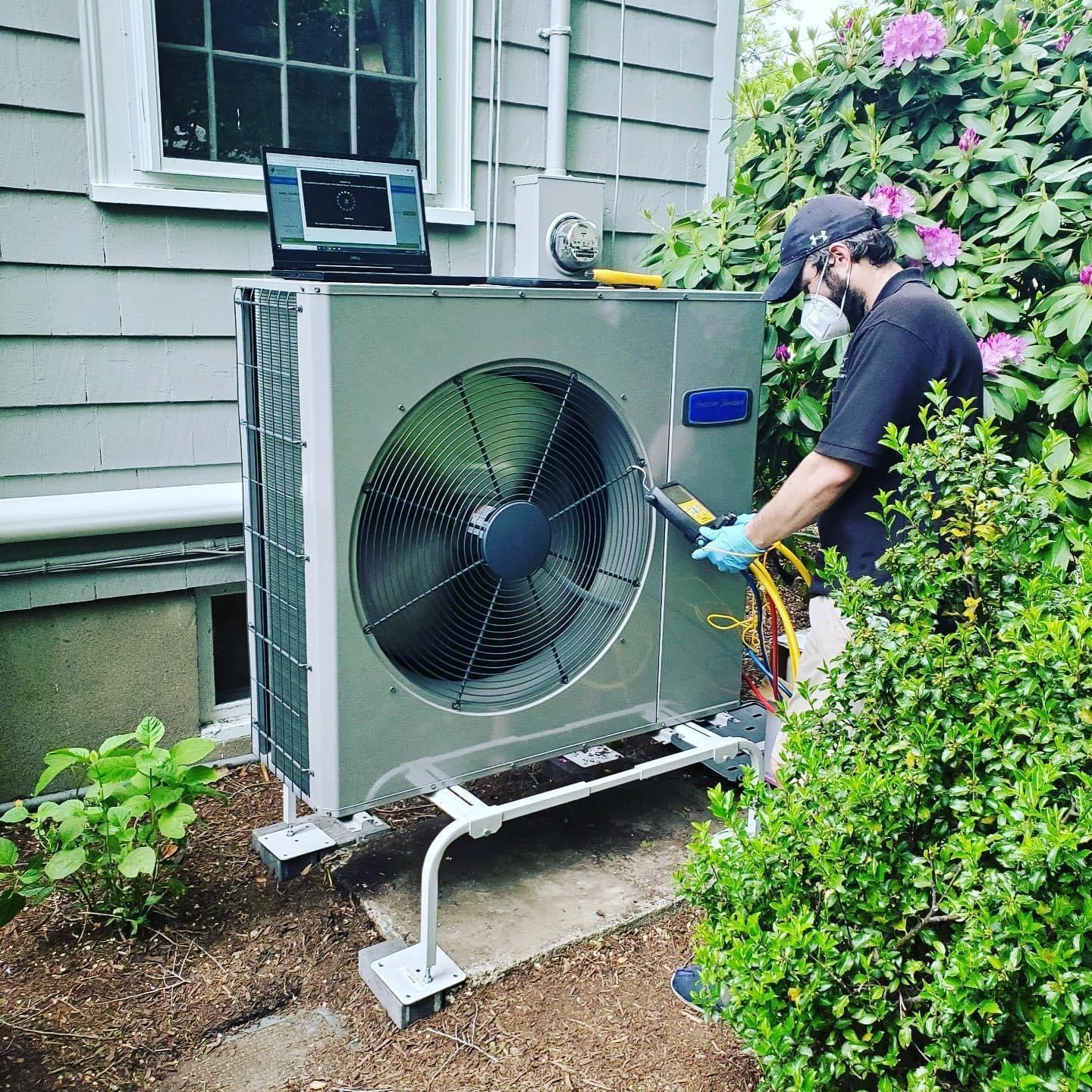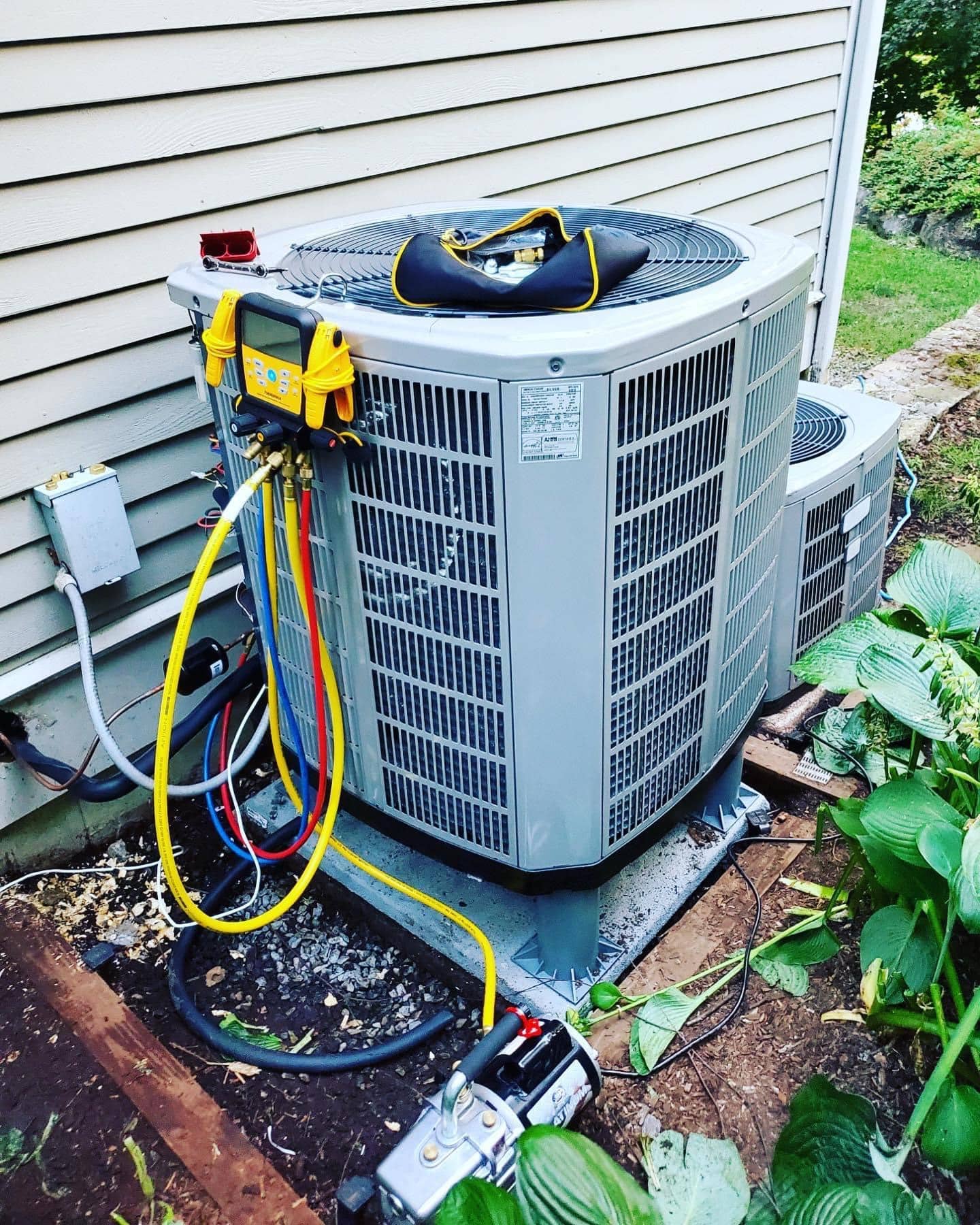 Reach out to Akian Plumbing, Heating & Air Conditioning when you need to speak with a plumber.
Every plumbing service is backed by over 100 years of combined experience. Schedule an assessment by reaching out to us at (617) 894-7803 today or fill the form below