Watertown Tankless Water Heaters
Look no further than the professionals at Akian Plumbing, Heating & Air Conditioning for tankless water heater services in Watertown. These systems are sensitive, complex, and require qualified personnel to properly install and repair. Our technicians are trained and up-to-date on changes in the tankless water heating market. We are certified in Rinnai systems and also have experience installing, servicing, maintaining, and repairing Navien, Bosch, Rheem, A.O. Smith, and more.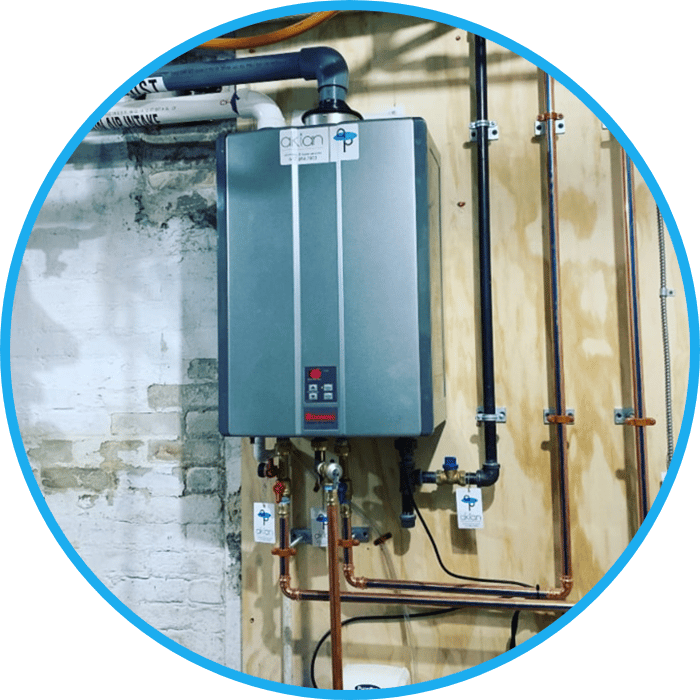 We are proud to offer our customers a wide variety of benefits, including:

Services that have earned numerous awards and accolades
Technicians who are trained on the latest in plumbing technology
Service available on nights and weekends
Licensed and insured plumbers for your peace of mind
Why You Need Gas Calculation
Tankless water heaters require a large gas load. Often, the load is four to five times larger than the standard residential water heater. A unit installed with an undersized natural gas system will result in issues with the combustion of the unit. The unit may seem at first as if it is working properly and, in some cases, it could take years for issues to arise. When the system finally does break down, it results in costly repairs that could have been avoided with proper installation. Upsizing a gas system can cost thousands of dollars and, if this cost is not presented upfront, can be quite an unpleasant surprise to the homeowner. Our Certified Plumbing Designer, Stephen S. Akian, will ensure that this is checked prior to us performing any work.
Low/high incoming water pressure affects the performance and integrity of the tankless water heater. Low pressure will result in the unit not making hot water, as there are minimum flow requirements. High pressure can lead to leaks within the unit and also affect the heat exchange due to water passing through too quickly. We check for hardness, as well, to ensure calcium or magnesium deposits do not plug up or negatively affect the unit in any other way.
$15 OFF
First Time Services
DISCOUNT
Limit 1 coupon per customer. May not be combined with other offers. Coupon must be mentioned at time of scheduling.
Valid from Jan 1, 2023 – Dec 31, 2023
Free water test
WITH SERVICE CALL
Offer
Limit 1 coupon per customer. May not be combined with other offers. Coupon must be mentioned at time of scheduling.
Valid from Jan 1, 2023 – Dec 31, 2023
We specialize in plumbing and are prepared to provide you with solutions to whatever problem you are facing. Our network of vendors is broad, so even when you have an uncommon or rare plumbing faucet, shower valve, toilet, or bathtub spout, we have the means to complete the job.
Our in-home assessment includes the following:
We offer a broad range of services, including:
- Application: Not all units are created equal. We will assess the fixtures and appliances in your home and make sure the system we are specifying is appropriate for you.
- Engineering: Our assessment includes an engineering calculation of the natural gas system to ensure that upgrades to the gas system are not required before performing our work.
-Water testing: A water test is performed to ensure your incoming cold water pressure meets the unit's specifications. Also included is a basic water quality test to check for hardness.
-Rebates: Many are unaware of rebate programs out there to help reduce the installation cost of these systems. We will assist in finding a rebate that is right for you! -Maintenance and service requirements: We will educate you on these systems so you are aware of what is required with these systems once installed.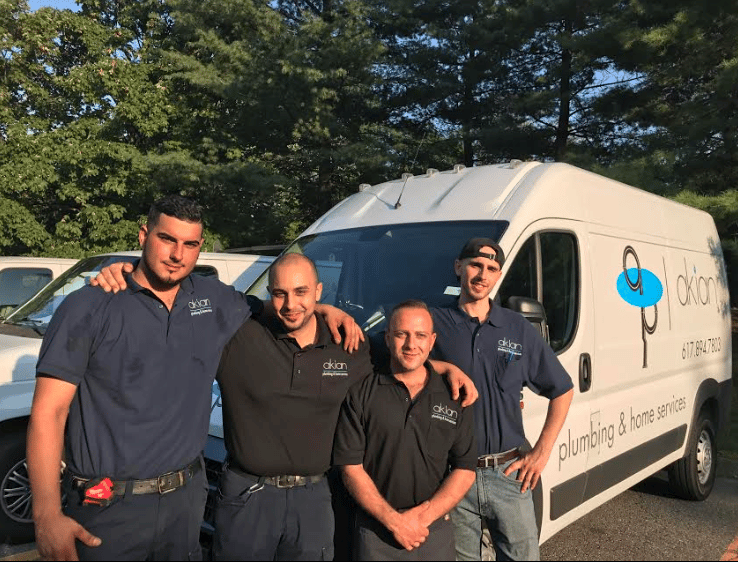 Contact Our Team Today
We Look Forward to Helping You